Payment Options
Here are some ways you can pay your invoice(s)
Personal Tax Resources
Forms and Schedules
Please note that we are not necessarily intending you to complete each document. Some of these forms and schedules are only intended to provide a comprehensive list and overview of what may be included in your tax return. Please disregard what you feel may not be relevant to your personal tax situation.
CRA Authorizations
CRA has changed how they process authorizations for representatives. You will need to add our firm as an authorized representative..
Step 1
Sign in to your "My Account" and "My Business Account" with CRA,
If you do not have a login you will need to set this up. Here is a video on how to setup My Account: How to register. We recommend you use the Partner Sign In option to sign up using your online banking credentials. CRA will mail out a security code to the address they have for you on file in order for them to give you full access to your account. This can take up to 2 weeks.
Step 2
Once you have full access to My Account, we will want you to provide us access as a representative,
On the left hand side, click on profile,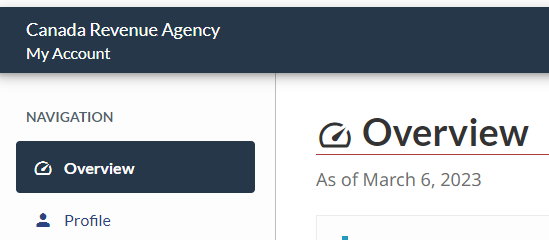 In the lower right there is a link for Authorized Representatives,

Will ask you to click on + Add to add us as a representative
Our Business Account is,

Please give us level 2 access.